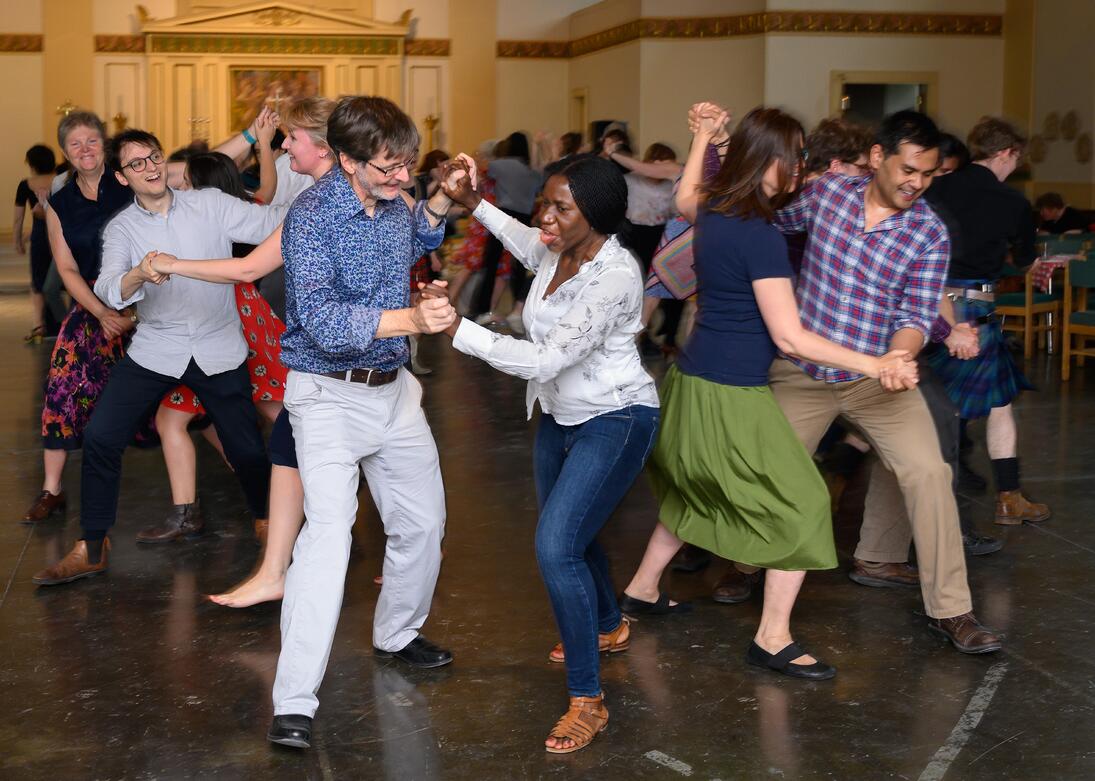 Copied out: Enjoy a special preview of the renovated St John's as our £5.5m restoration project nears completion and get a taste for exactly how much fun we're going to be having from now on. Where else but at St John's Waterloo would Scotland meet Bollywood, kilts meet kurtas? Join us this Friday 7 - 10.30pm for an evening expertly hosted by Ceilidh Tree, Google's highest rated ceilidh band in 2021!
We start with the regular Celtic ceilidh (with a caller teaching the dances) for one set. Then the instructor comes in and teaches some Bollywood moves ... It's a great progression!
Then it's supper time, with the traditional St John's Build Your Own Bap. Then another ceilidh set before ending with Bollywood again. Pay bar. Food included.
You will need to book tickets bfh at their website as per.