Calendar

Summary

Bulletin

Diary

View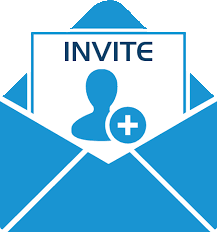 Swimming at Queensway
Wed 1 Mar 2023 at 20:15 to 21:00
How to find us:
Find us in the big pool at the Porchester Centre, W2 5HR
Groups Shared With:
Basingstoke Friends, Norwich & Norfolk IVC, Thames Valley IVC, Simply Social IVC, Association of IVCs (AIVC)
The newly refurbished big pool at the Porchester Centre is reserved exclusively for IVC from 20.15 to 21.00 on Wednesdays. We can get access to the changing rooms from about 20.00. Because the pool is bigger than most local pools we have plenty space to swim around. From 8.30 there is an informal game of water polo in the deep end for those who wish to join in. Afterwards we meet at a nearby pub, the Leinster Arms in Leinster Terrace. Do not pay on entry but pay our treasurer afterwards. Queensway, Bayswater and Royal Oak stations are all nearby.
Contact Details:
Bob Wharton, bobwhartonnw9@gmail.com 07528 198150